Firm Profile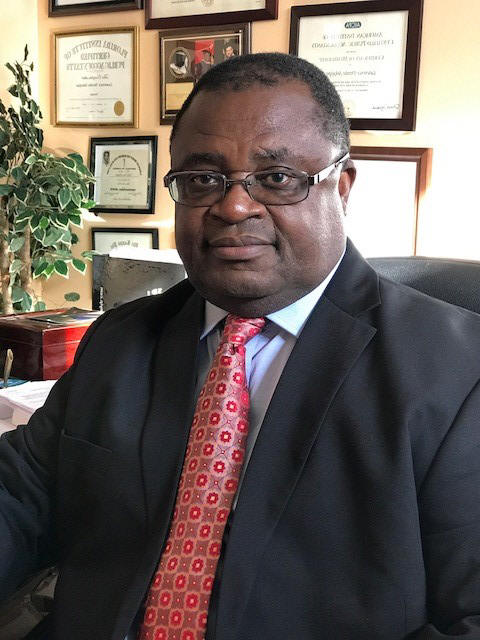 Lawrence Dembo Sekajipo
CPA, CFE, CVA, D.B.A., J.S.M., MBA, MPA
SEKAJIPO & CO., CPA, LLC is a full service accounting, auditing, tax planning, and tax preparation firm in Tampa, Florida. The firm provides Outsourced CFO Services to medium and mid-sized companies in addition to accounting, tax planning and preparation, auditing, forensic accounting, and business valuation services. The firm also provides accounting, auditing and tax services to not-for-profit organizations.
At SEKAJIPO & CO., CPA, LLC, we are committed to providing close, personal attention to each of our clients. We take pride in giving our clients the assurance that the services they receive come from years of advanced training, technical experience, and financial acumen. Our continual investment of time and resources in professional continuing education, state-of-the-art computer technology, and extensive business relationships is indicative of our commitment to excellence.
Lawrence D. Sekajipo, CPA, CFE, CVA, D.B.A., J.S.M., MBA, MPA, is the firm's CEO and Managing Director. Dr. Sekajipo has extensive training and experience in all aspects of accounting, auditing, and financial management. He also has direct experience in financial consulting, strategic planning, forensic accounting and business valuations.
Dr. Sekajipo has over 28 years of experience in accounting, auditing, tax planning and preparation, business valuations, and financial management. He is an accomplished financial professional who combines profit and loss leadership expertise with a track record of success developing and executing business solutions and strategies to drive growth. He has a proven history of establishing and cultivating relationships with clients and prospects. He has excellent communication skills and is an innovative problem solver, with strong interpersonal relations, negotiation, and presentation skills. Dr. Sekajipo is skilled at identifying and understanding key drivers of growth and structuring solutions to fulfill customer needs through business process improvement and human capital development. He assists in developing internal controls to strengthen and support organizations in becoming effective and efficient. He also takes pride in mitigating risks to acceptable levels, and supports sound decision making and governance of the organizations.
Prior to establishing SEKAJIPO & CO., CPA, LLC in February 1997, Dr. Sekajipo worked in the private sector as Chief Financial Officer, Controller, Assistant Controller, Accounting Manager, Tax Accountant, and Staff Auditor.
Dr. Sekajipo holds a Doctor of Business Administration (D.B.A.) degree from the University of Phoenix School of Advanced Studies, a Master of Science of Law (Juris Scientiae Magister — J.S.M.) degree in International Taxation and Financial Services with concentration in U.S. Taxation from the Thomas Jefferson School of Law, a Master of Professional Accountancy (MPA) degree and a Master of Business Administration (MBA) degree with concentration in Finance from Jackson State University, and a Bachelor of Science degree in Chemistry/Biology from the University of Liberia.
Dr. Sekajipo also holds a Certificate of Educational Achievement in Forensic Accounting Education — a comprehensive 19 course forensic accounting and educational training program provided by the American Institute of Certified Public Accountants (AICPA).
Dr. Sekajipo is a Certified Public Accountant, Certified Fraud Examiner and a Certified Valuation Analyst. He is a member of the American Institute of Certified Public Accountants (AICPA), the Florida Institute of Certified Public Accountants (FICPA), the National Association of Certified Valuation Analysts (NACVA), and the Association of Certified Fraud Examiners (ACFE).
Contact Us
7402 N. 56th Street, Suite 825
Tampa, FL 33617-7710

Phone: (813) 989-3100
Fax: (813) 989-3026
E-mail: dibah@sekajipocpa.com